DBA Continuing Legal Education
Tues. September 27, 2016
1:00 - 4:15pm
Seminar #: 1617-026
(3.0 CLE Hours)
M $105 | NM $150 | Paralegal $0 | PP $0
Thurs. September 29, 2016

9:00 -11:45am
Seminar #: 1617-043
(2.5 General Hours)

M $105 | NM $150 | Paralegal $0 | PP $0
CLE Passport Sales End September 30th
Take advantage of the best deal in CLE! DBA members have the option to purchase CLE Passport with your membership. Consider the DBA CLE Passport and receive substantial savings on DBA Seminars.

DBA Committee Meetings
The DBA offers Interest Groups with concentration in a variety of focus areas within the legal profession. Committees, Divisions and other groups under the DBA umbrella, offer opportunities for participation, professional growth and personal interaction with fellow members of the legal community.
Chancery Club Luncheon(s)
The Old Courthouse

October 14, 2016
Thursday - November 3, 2016
February 10, 2017
March 17, 2017
Thursday - April 20, 2017
May 12, 2017
First Monday in October Celebration
Fri. November 4
@ DBA Offices
This is an all-day seminar
Wills for Heroes
Sat. November 12 @ Dayton Firefighters Activity Center; 3616 Needmore Rd.
Thurs. December 1 @ DBA
This is an all-day seminar
Doors open 11:30am
New Admitee Reception
January 2017
Fri. March 10, 2017
Fri. April 7, 2017
Fri. April 21, 2017
Celebration of Life Memorial Luncheon
Wed. May 24, 2017 @ Sinclair
DBA Annual Meeting
June 2017
DBA Annual Partners

Providing annual financial support and partnership in our mission to further the administration of justice, enhance the public's respect for the law, and promote excellence & collegiality in the legal profession.

PLATINUM PARTNERS



EICHELBERGER FOUNDATION
ESTABROOK CHARITABLE TRUST


FARUKI IRELAND & COX P.L.L.



GOLD PARTNER



____________________________




Take up to 12-hours of CLE self-study credit online!

Anywhere you see this logo




LIVE CLE!!!
All You ever Wanted to Know About Hearsay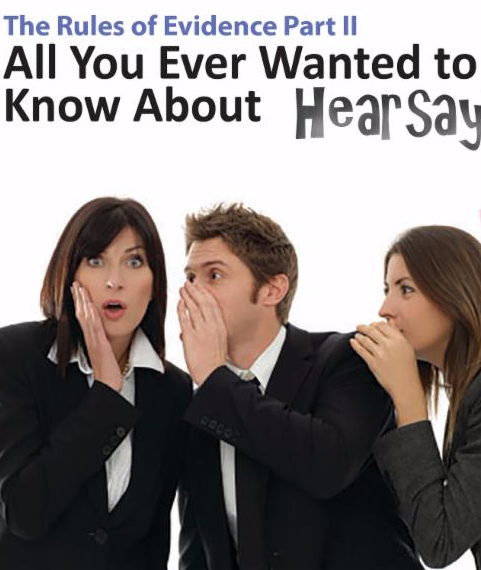 Join us for part two of a series for new attorneys who want an in-depth primer on the Rules of Evidence and experienced attorneys looking for a refresher on evidence. Part two will review and analyze each Rule of Evidence in detail.
Thurs. September 29, 2016
DBA Offices |
9:00-11:45am
2.5 CLE hours | Seminar #:1617-043
Speaker: Judge Mary Huffman, Montgomery Cty Common Pleas Ct
Only a Few Days Left To Purchase!
CLE Passport Sales End on September 30th
When you purchase an Unlimited CLE Passport with your the renewal of your dues, you can begin to use it immediately - and it won't expire until June 30, 2017. Consider the DBA CLE Passport and receive substantial savings on DBA Seminars. Get Unlimited DBA CLE programming* at the Bar! Sales end September 30, 2016. Purchase


Unlimited - $525


12-hour - $295
Use Your Passport Right Away on these DBA CLE Programs!
Tues. September 27 | 1:00pm - 4:15pm | Seminar#:1617-026
First Monday in October Celebration | October 3
To celebrate the annual opening of the U.S. Supreme Court, the DBA, in partnership with the UDSL, will host its 4th Annual Celebration.
Guest Speaker:
Charles J. Faruki of Faruki, Ireland & Cox
Topic:
Justice Kennedy's Affirmative Action to Save
Affirmation Action: The Latest Use of Race as a Factor in University Admissions
Agenda:
Lunch 11:15; Program 12:00; Adjourn 12:50pm

The First Monday in October Event is generously sponsored by the Jack and Sally Eichelberger Foundation.
NOTICE: Montgomery County Common Pleas Court, Gen. Div. Amendments to Local Rule 1.19,
The Assignment System (Emergency Status - Effective August 10, 2016)

The General Division of the Montgomery County Common Pleas Court adopted amendments to Local Rule 1.19 effective August 10, 2016.
Pursuant to Mont. Co. C.P.R. 1.03 of the Local Rules of Practice and Procedure for the Montgomery County Court of Common Pleas and Rule 5 of the Rules of Superintendence for the Courts of Ohio, the adopted amendments are being published for a sixty-day comment period beginning Wednesday, August 10, 2016, through Tuesday, October 11, 2016.
Comments regarding the adopted amendments to Local Rule 1.19can be submitted via email to
rulecom@montcourt.org
or in writing to:
James E. Dare, Court Administrator
Montgomery County Common Pleas Court
Comments must be received by 4:30pm Thursday, October 11, 2016.
under "Court News and Announcements."
Attorney and paralegal members of the DBA have access to Fastcase - Unlimited Search and Smarter Legal Research Tools, including apps for iPhone, Android and iPad that connect to your bar account automatically by Mobile Sync.
View Fastcase Tips & Tricks
DBA Online Classified Ads

QUICKLY - Reach your targeted audience via DBA Online Classified Ads!
Your ad can be posted the same day it is received.
Get the word out today, about the "Job Opening in your office? Office space for rent?"
We can help you TODAY -email us at: publications@daybar.org
View DBA Online Classifieds on the DBA homepage
Ohio Second District Court of Appeals
The Court issues case summaries of the week for the convenience of the public, the bench and the bar. They are a brief statement of the holding of the court in the matter noted and are not to be considered headnotes or syllabi. Readers may obtain copies of an opinion from the particular county's clerk of courts. Full text of each opinion below.
DBA Attorney Resource Directory